Photo Wall Art Clusters and Splits
Designer Groupings of Metal Prints, Canvas Wraps or Thin Wraps that are totally WOW!
Not only is Photo Wall Art of Clusters and Splits beautiful to look at, but the packages are priced much better than when bought individually. And with 21 sizes, 12 designer groupings, and three print materials to choose from, we can design a display as special as the images you're showcasing.
Click any photo for an enlarged view.
Got Photos, Video, Film?
We've Got Solutions for
ALL Your Memories!
Digitize | Organize
Restore | Preserve | Share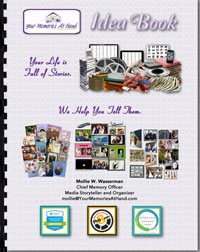 The Idea Book:
Unique, Personalized
Creations Using YOUR
Photos, Video & Film
Much more than a
catalog!
It's chock full of
inspiration for telling
YOUR story.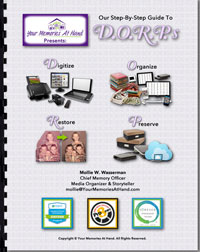 Need Help Getting
Organized?
Get all the guidance
you need to Digitize,
Organize, Restore &
Preserve YOUR
memories.
Perfect for the Do-It-
Yourselfer.