Photo Wall Art Metal Prints
Photo Wall Art Metal Prints represent a medium for preserving photos by infusing dyes directly into specially coated metal sheets. Colors are vibrant and the luminescence is breathtaking. Detail and resolution are unsurpassed.
Metal Prints
Metal Prints
For more info on showcasing YOUR photos with custom wall art,
Got Photos, Video, Film?
We've Got Solutions for
ALL Your Memories!
Digitize | Organize
Restore | Preserve | Share
Contact Us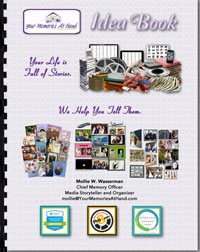 The Idea Book:
Unique, Personalized
Creations Using YOUR
Photos, Video & Film
Much more than a
catalog!
It's chock full of
inspiration for telling
YOUR story.
CHECK IT OUT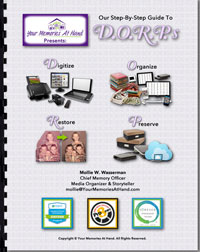 Need Help Getting
Organized?
Get all the guidance
you need to Digitize,
Organize, Restore &
Preserve YOUR
memories.
Perfect for the Do-It-
Yourselfer.
CHECK IT OUT